by Wass up Ogden
https://twitter.com/OgdenMorro
The following article is written for people who
want to know about hidden tourist spots around Mt. Fuji

love caves!

want to enjoy Japan's nature
You can view the following subjects from this article
What kind of cave is the Koma-kado Kazan-a?

Fee
スポンサーリンク
The miraculous lava tunnel born from Mount Fuji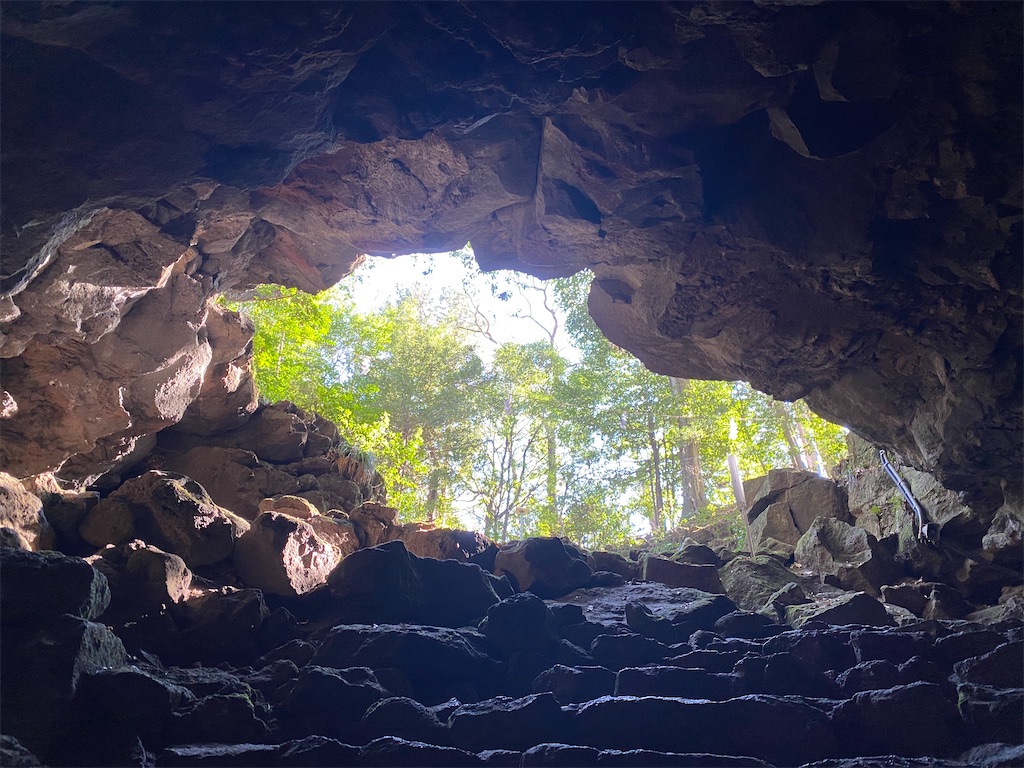 One of the lava caves formed by the explosion of Mt. Fuji, this cave has a total length of 409 meters (447 yards) and is one of the largest in the foothills of Mt. Fuji. It was created by the Mishima lava flow approximately 10,000 years ago, and is the oldest lava cave in Mt. Fuji. The entrance is a spacious hall with a ceiling height of 20 meters(22 yards). The cave is divided into the main chamber and a branch chamber, with the main chamber measuring 291 meters (318 yards) in length and the branch chamber measuring 110 meters(120 yards). The walls are uneven, and visitors can see numerous lava stalactites hanging from the ceiling, lava flow marks resembling ribs, and among other sights. The cave is well lit, so visitors can explore safely. The temperature inside the cave is a constant 13 degrees Celsius (55.4 degrees Fahrenheit) throughout the year, and it is home to insects with degenerated eyesight. It is a nationally designated natural monument. Beside the entrance to the Koma-kado Kazan-a, there is spring water flowing from Mt. Fuji that visitors can drink.
Summary
Name:駒門風穴 (Koma-kado Kazan-a)
Address: 69 Komakado, Gotenba City, Shizuoka Prefecture, Japan
Business Hours: 9:00 a.m. to 5:00 p.m. (until 4:00 p.m. from December to February)
Regular Holidays: Open every day from March to November, closed on Mondays from December to February (open on public holidays, and open on the first and second Monday of January). Closed on December 31.
Admission Fee: 300 yen for adults, 200 yen for high school and junior high school students, 100 yen for elementary school students, free for infants. Discounts available for groups of 25 or more.
Payment method: Cash only.
Estimated Time: 20 minutes for self-guided tour.
Access: 10 km(6.2 miles) from Tomei Gotemba IC. Turn left at the "Kubomae" intersection on Route 246 towards Numazu. 5.5 km(3.4 miles) from Tomei Susono IC. Turn left at the "Komakado Kaza Ana" intersection on Route 246 towards Gotemba. Large buses should pass through the "Usagi-jima" intersection. 20-minute walk from Fujioka Train Station on the JR Gotemba Line.
Thank you for reading all of this article.
Appreciate it and see you again ( ^^) _U~~
Other articles we have